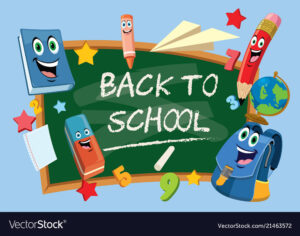 Jeffers' Journal
Week of September 18th– September 22nd
Welcome to the second issue of Jeffers' Journal! I hope everyone had a wonderful first full week of school!  Are you ready to board the learning train? Please come to school each day with an open mind, positive "I can" attitude, a friendly smile, and eager to be a member of our team! 
Important Dates to Remember:
September 18th: Mass with Father Pat at 8:55am
September 21st: Back to School Night-6:00pm
September 27th: School Picture Day
Here's a breakdown of our learning:
Math: Its important children learn math facts for addition/subtraction and multiplication/division with the goal of automatic recall. For the upcoming week, we will begin exploring our place value unit by learning the difference between the vocabulary words place and value. We will use patterns and properties of multiplication to multiply by a power of ten. We will learn how to write whole numbers and decimals in standard, expanded, and word form. Rounding and comparing decimals will also be explored.
English Language Arts:

Grammar: Students will learn how to proofread their writing for subject-verb agreement, capital letters, and punctuation using the proofreading symbols. Can you identify the complete subject and complete predicate in a sentence? What is a simple subject or simple predicate? Are they different from a complete subject and complete predicate?
Vocabulary: Each week students have 12 new vocabulary words and complete different activities each day (sentence completion, synonym/antonym, matching, word meaning, and context clues).
Reading: An important skill we will be practicing is reading articles or passages and answering comprehension questions.
Morphology: Word structure and construction are the building blocks of learning how to spell words. It is also important to learn the different prefixes and suffixes that change the meaning of words. Students will be completing word ladders and other activities to help build their spelling skills.

Writing: "My aim is to put down on paper what I see and what I feel in the best and simplest way."-Ernest Hemingway Last week, we spent time each day completing pre-assessment tasks for different types of writing. This week we are going to focus on how to develop our writing stamina. Students will practice writing for a period of time and graph how many minutes they were able to stay on task. They will also learn some strategies they can use when they are feeling stuck.
Tall Tale Activity: What is a tall tale? A tall tale is a story that is full of exaggerations and unbelievable details.  This week we are going to read a Tall Tale about Pecos Bill. Students are going to make a literature pocket full of resources about the tall tale.
Science: The theme of the first unit is Watery Planet. In our pre unit activity we will learn about the Dust Bowl Disaster. How has the land changed since the Dust Bowl?  Our first lesson explores the difference between fresh water and salt water in our world.
Religion: The theme of Chapter 1 is God's Wonderful Creation. How do you enjoy God's creation?  What parts of God's creations helps you to be aware of his love and presence? Why is  Jesus Christ God's greatest gift of humanity?
Google Classroom: Students have joined my Google Classroom and will use it throughout the year to complete assignments and quizzes in English/Language Arts, Math, Religion, Science, and Social Studies. Please check with your son/daughter to show you what they have been doing.  If you have any questions please don't hesitate to send me an email.
Second School Mass: Our Second School Mass with Father Pat will be held on Monday, September 18th at 8:55. Your son/daughter needs to wear his/her dress uniform. Everyone is invited to attend.